(Okay so I don't know how to start this but I'll just write things down as they come to mind)
Hey guys so I have a few updates for the pilot of Bunker City, after 2/3 years of work it will finally be finished this spring. It's a nine minute pilot that I've been working on by myself for awhile now. And I hope once it's released you guys will all watch it. And hopefully if I'm lucky it'll take off and by whatever means given to me by that opportunity I'll be able to transform it into a fully fledged series because I have so many episode ideas/concepts for the show.
So whoever's reading this, if ya like the pilot please spread it around!
Along with the pilot releasing I'll also be putting out a pitchbook for the show (which will be released around the same time or exact day of the pilot) to the public, because ya know I figured it's best to release that to the public as well just to see what happens.
So please keep an eye out for that and I look forward to what everyone will think about it (good or bad).
Regardless thanks for reading this (as a thanks included below is some wips for what I've been cooking up, animation and pitchbook wise).
https://twitter.com/Video_Junk/status/1344433085513809920?s=20 (mall walk cycle)
https://youtu.be/1N56Xv0d9is (fight scene)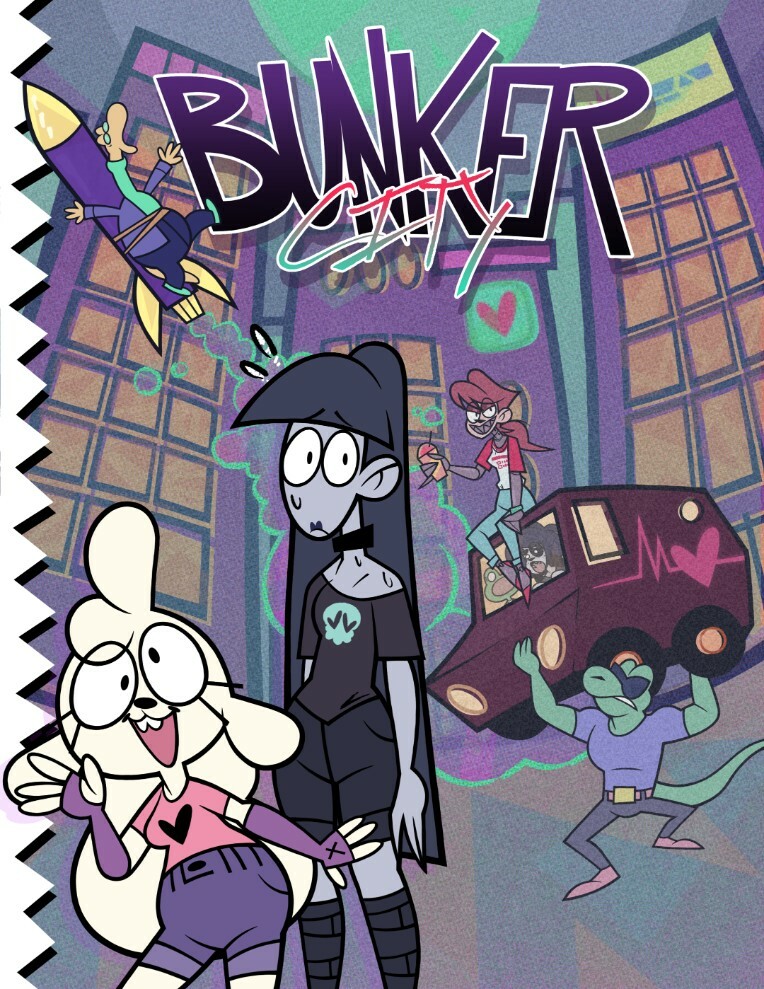 STAY TUNED FOR BUNKER CITY (SPRING 2021) 🐑